Richard Knapp/Dorking Camera Club

Jephtha by Handel, with The Bridge Sinfonia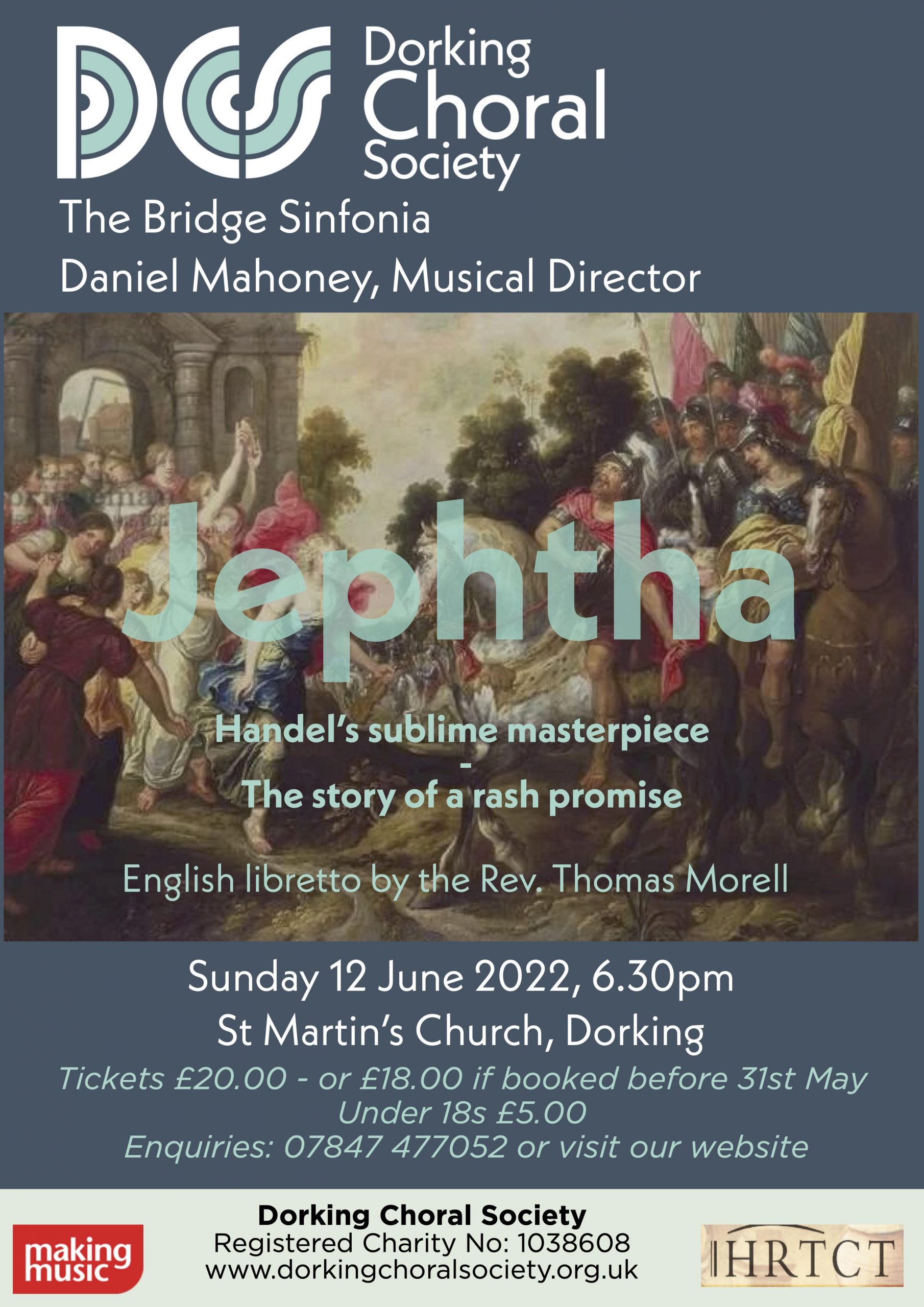 When: 12th June 2022
What time: 6:30 pm
Where: St Martins Church, Dorking
Our next concert will be a performance of Jeptha by Handel on Sunday 12th June 2022. The concert will be at 6.30pm in St Martin's Church, Dorking with The Bridge Sinfonia, and conducted by Daniel Mahoney.
Handel's sublime masterpiece is the story of a rash promise. An oratorio from 1751, with an English language libretto by the Rev. Thomas Morell, based on the Bible story of Jephtha in Judges (Chapter 11).
Tickets £20.00 and under18s £5.00.
Enquiries: 07847 477052